I'm an East Coaster, and, although I no longer live there, I continue to stay connected and champion all the great work emerging from the tech sector in Atlantic Canada. Over the last 15 years since I started in tech, I've seen continued growth of the ecosystem, and the tech sector continues to punch above its weight. It's exciting to see all the Atlantic-based VC funds actively investing, the international students staying to start new ventures, and the growth of groups like CDL, Genesis, Propel, Startup Zone, and Volta continuing to build the community.
Here are a few great companies I'm tracking, and there are lots more exciting ones that I just didn't have room for.
---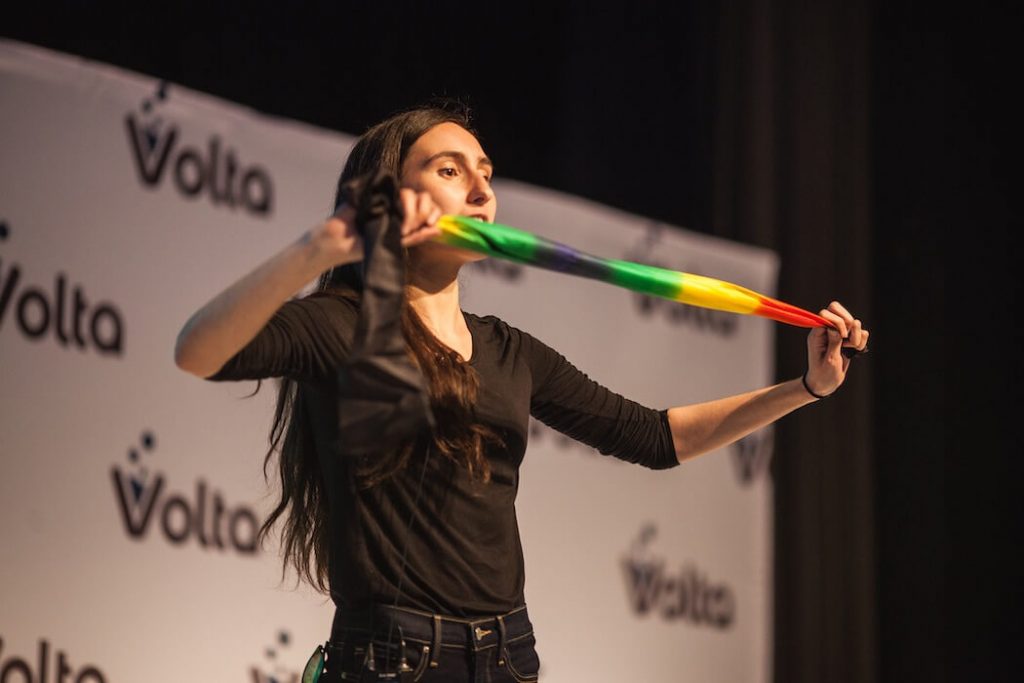 Coloursmith
Halifax, NS
This Halifax startup develops original optical filtering technologies for modern eyewear. Coloursmith is led by CEO Gabrielle Masone, who originally moved to the East Coast to attend Dalhousie University and stayed to build her company. The company raised a $600,000 pre-seed round in June 2019.
Coloursmith has had a global presence from the start, working with a number of world leaders in vision care. Its current focus is in medicine and eye protection, specifically blue-light blocking contact lenses. Coloursmith is also working on sport-specific lens applications, such as adding sport lenses to contacts, providing UV and anti-glare protection, and depth perception without compromising visibility.
---
ReelData
Halifax, NS
ReelData is the industry leader of AI-driven technology for land-based fish farms. Atlantic Canadians have been known as fishers and farmers for generations, and although these sectors still remain staples of the economy, there have been significant advancements in related processes and technologies to drive efficiency and scale. ReelData is building the brains behind aquaculture, something that is very important as we tackle more sustainable supply chains and farming methods to address ocean health, climate and resource scarcity.
A seed-stage company, ReelData was founded by Mathew Zimola and Hossein Salimian. The farm management and automation platform gives customers the real-time, data-driven insights to produce healthier fish in greater numbers, for less cost. ReelData's platform is being used by some of the largest aquaculture companies in Canada, and the world, and is helping drive the future of aquaculture and feeding the world sustainably.
---
CarbonCure
Halifax, NS
CarbonCure is the global leader in carbon dioxide removal solutions for concrete, with the mission of reducing the carbon impact of concrete and embodied carbon in the built environment. Buildings generate nearly 40 percent of annual global greenhouse gas emissions, and the world's building stock is expected to double by 2060. CarbonCure's carbon removal technology is a direct way to reduce embodied carbon. The technology is retrofitted into concrete plants and enables concrete producers to inject CO₂ directly into fresh concrete during mixing.
CEO Robert Niven founded the company after completing his graduate thesis on this topic. The company of 75 employees is also led by president Jennifer Wagner. CarbonCure's last round was an undisclosed Series E round, including Amazon and Bill Gates' Breakthrough Energy Ventures. CarbonCure is one of ten finalists in the global NRG COSIA Carbon XPRIZE competition, which is offering up to $20 million USD in prizes.
---
Smartskin Technologies
Fredericton, NB
Smartskin provides an advanced IIoT predictive platform for pressure monitoring technology. Smartkin's sensors are added to packaging lines, improving efficiency, reducing wastage, and minimizing downtime. You likely have heard of Smartskin as it has been working with major bottling companies since 2014, and customers like Coca-Cola see huge gains in productivity. Smartskin's products quickly find the root cause of issues and enable remote diagnosis by experts around the world.
Over the last two years, Smartskin has really grown. It launched a strategic collaboration with Schott AG, the world's largest supplier of primary pharmaceutical packaging containers, which enabled the company to secure nearly every one of the top 20 pharma companies in the world as clients. The technology is used to boost productivity for treatments, ranging from high-value biologics to vaccines, and was recently recognized as the 2020 Best Pharmaceutical Manufacturing Innovation by Pharmapack. With the intense focus on boosting capacity for COVID-19 treatments, the company expects to sustain more than two times annual growth this year.
The startup has raised around $13 million to date, with backing from the New Brunswick Innovation Foundation (NBIF), Build Ventures, Rho Ventures, and government support through Atlantic Canada Opportunities Agency (ACOA) and the NRC's IRAP Program.
---
Motryx
Halifax, NS
Motryx has developed a new standard for validating Pneumatic Tube Systems, which is used to help hospitals improve their blood specimen transport systems. Motryx's hardware solution provides quality control for the transportation of blood vials.
The company was founded by CEO Fran Broell. Like others on this list, Motryx went international immediately, starting with a partnership with German-based Aerocom, a leader in Pneumatic Tube systems. This provides the company access to ten European Union countries and over 2,000 hospitals. Currently, more than 23 hospitals are using Motryx's product. In 2019, Motryx won the bio-innovation challenge and raised a pre-seed round.
---
TrojAI
Saint John, NB
The newest kid on the block, TrojAI is focused on defending the unique vulnerabilities of AI pipelines that can be exploited by adversarial attackers. It protects against embedded trojan attacks, trains systems to protect against future attacks, and continuously monitors data for emerging threats. AI platforms are vulnerable to attacks that cannot be protected by traditional cyber methods, so the company is focused on detecting, protecting and improving the computer vision models. One of the TrojAI founders, James Stewart, is a specialist in computer vision, having previously founded video surveillance monitoring startup EhEye Inc., which was acquired by Patriot One Technologies in 2018.
The company closed a $750,000 pre-seed round in December and recently graduated from Techstars Montreal. The startup has begun onboarding early adopters and is targeting a commercial launch later in 2021.
---
Mysa
St John's, NL
Mysa's smart thermostat for the home helps reduce energy usage, enables cost savings and helps homeowners meet sustainability goals. Founders Josh and Zach Green conceived Mysa as part of a final project for Josh's Dalhousie University engineering degree. They created the product out of a strong desire to build something that would enable people to reduce energy usage in their homes and combat climate change. Starting out as Empowered Homes they began offering energy audits, and as a result of the process developed their first smart thermostat to drive scale and impact. Now with three products on the market, you may have bought their product not even knowing it came from St John's.
Since it was founded in 2016, Mysa has seen strong sales growth and hit $10 million in revenue. The company works with a number of Tier I retailers, including Home Depot and Best Buy.
---
Other lists of previous and current Canadian tech companies to watch:
11 Canadian tech companies to watch in 2021
Seven Prairie startups to watch in 2021
11 Canadian tech companies to watch in 2020
Eight Prairie startups to watch in 2020
11 Canadian tech companies to watch in 2019
10 Montreal tech companies to watch in 2019
11 Prairie startups to watch in 2019
Have a different Atlantic Canada tech company you think is one to watch in 2021? Post your suggestion in the comment section below!