Toronto-based creator marketing platform #paid has raised an $18.9 million CAD ($15 million USD) Series B round as the startup aims to capitalize on the rise of the creator economy during COVID-19.
The all-equity, all-primary round, which closed in July, was led by Virginia-based investment firm Sands Capital, with participation from Ascential, Vanedge, BDC, and previous investor ScaleUP Ventures, which led #paid's 2018 Series A round. The startup's Series B round also saw participation from e-commerce experts Arati Sharma, Web Smith, and Nik Sharma, as well as a slew of new content creator and celebrity investors, including Murda Beatz, Jasmine Lorimer, Ryan Millier, Alen Palander, and The XO Crew.
"Every major consumer brand today is being built with creators at the core, but the world of brand and creator collaboration is still super messy and broken."
-Bryan Gold, #paid's co-founder and CEO

Founded in 2013, #paid offers software that facilitates collaboration between social media creators and brands, operating primarily on Instagram and Facebook. Armed with fresh capital and the support of investors from the creator space, #paid has set its sights on expanding to new social media channels to capture more of the fast-growing creator economy.
According to a 2020 report from San Francisco-based venture capital firm SignalFire, the creator economy—broadly referring to the industry of online content creators like influencers, bloggers, and videographers who look to monetize their fanbases—consists of 50 million people.
"The creator economy is flourishing, with creator marketing spend set to pass $3 billion this year," said Scott Frederick, managing director of strategic initiatives at Sands Capital, who is joining #paid's board of directors as part of the round.
Although the creator economy is exploding, the creator marketing space remains difficult to navigate for both creators and the brands hungry to tap into their audiences. #paid aims to bring some order to the sea of viral dances and sheesh memes.
"Every major consumer brand today is being built with creators at the core, but the world of brand and creator collaboration is still super messy and broken," Bryan Gold, #paid's co-founder and CEO, told BetaKit in an interview.
For brands, Gold said finding the right creator for the right campaign can be a difficult and time-consuming process. He added that it's also hard to establish whether a certain price is fair, and tough to ensure that a given creator will wait for brand approval before posting content.
RELATED: Shopify, TikTok expand partnership to allow shopping directly through social app
On the creator side, Gold said finding high quality brand deals isn't easy either. "There's no place that you can go to to get high quality brand deals, and the brands that do come to you are trying to rip you off and take advantage of you," said the CEO, who added that many creators are also either under or over-pricing themselves, or not getting paid altogether.
"What's happening is, essentially over $10 billion is being wasted by brands per year not being able to track the results of these programs, not being able to scale them efficiently, and creators are super frustrated with trying to monetize their audience, and all of this has been accelerated with COVID," said Gold.
Enter #paid, which aims to solve these issues with its content creator platform, a SaaS-enabled marketplace that matches brands and creators, offers end-to-end workflow management, and automates payments, legal agreements, and reporting on sales impact and return-on-investment.
First, brands using #paid tell the platform what they're looking to achieve, then the company's algorithm sifts through that info and shortlists the top 100 most suitable creators, which have already been vetted by #paid, automatically sending those creators a message. Next, each creator has the chance to opt in and pitch the brand their idea. Through #paid, rates are pre-negotiated, and brands are able to approve all content prior to publication.
RELATED: Hootsuite nabs conversational AI startup Heyday in $60 million deal to further social commerce push
"The funding is key to us being able to execute on our vision and necessary for us to build the category-defining company in the space that enables creators to do what they love for a living and brands to grow fast through collaborating with creators," said Gold. "Essentially, we wouldn't be able to execute on that without extra fuel on the fire. It's also coming at a time where we've gotten into a really good groove in terms of our growth trajectory."
Over the past year, #paid has doubled the size of its team, from 40 last August to 80 today. The company also saw three times as many creators sign up for its platform in the first half of 2021 as it did during all of 2020. "We're seeing sort of the uptick of everyone moving into a digital-first world," said Gold.
Through its platform, #paid currently serves over 50,000 creators, focusing on those with a minimum of 5,000 followers. According to Adam Rivietz, #paid's co-founder and CSO, the 25,000 to 250,000 follower range is #paid's "sweet spot."
"At that point, they have become those professionals, they understand how to work with brands, and that's part of what makes a creator a creator, but they haven't gotten too big that they've lost that personal connection with their audience," Rivietz told BetaKit.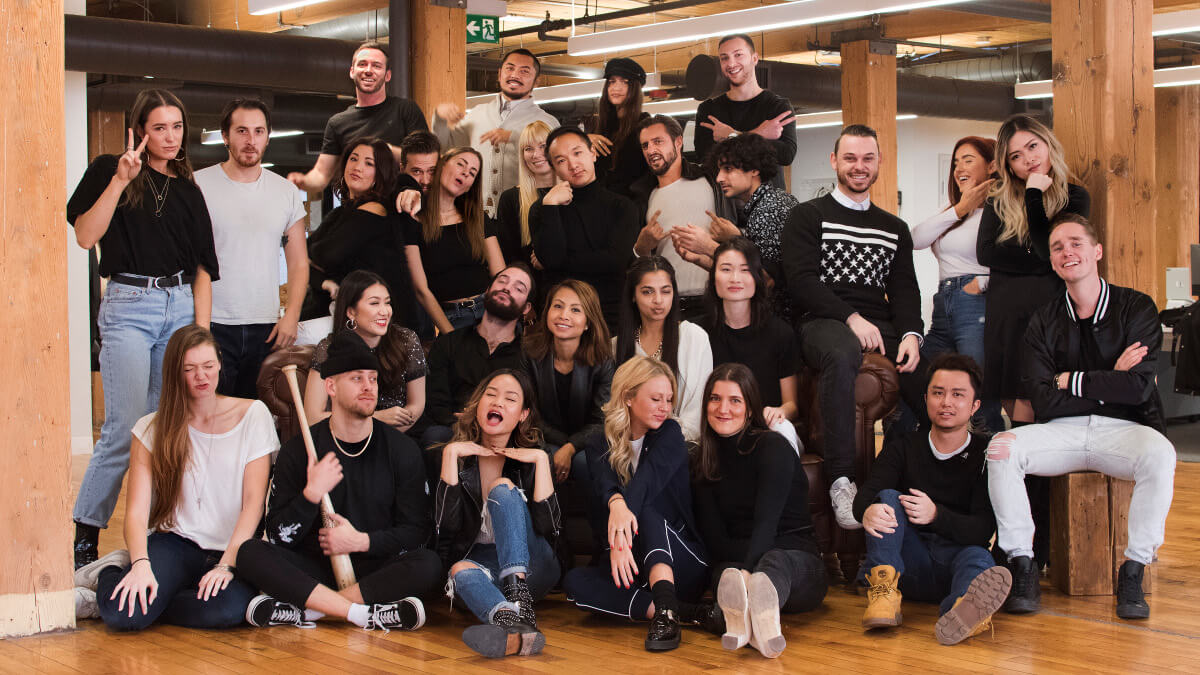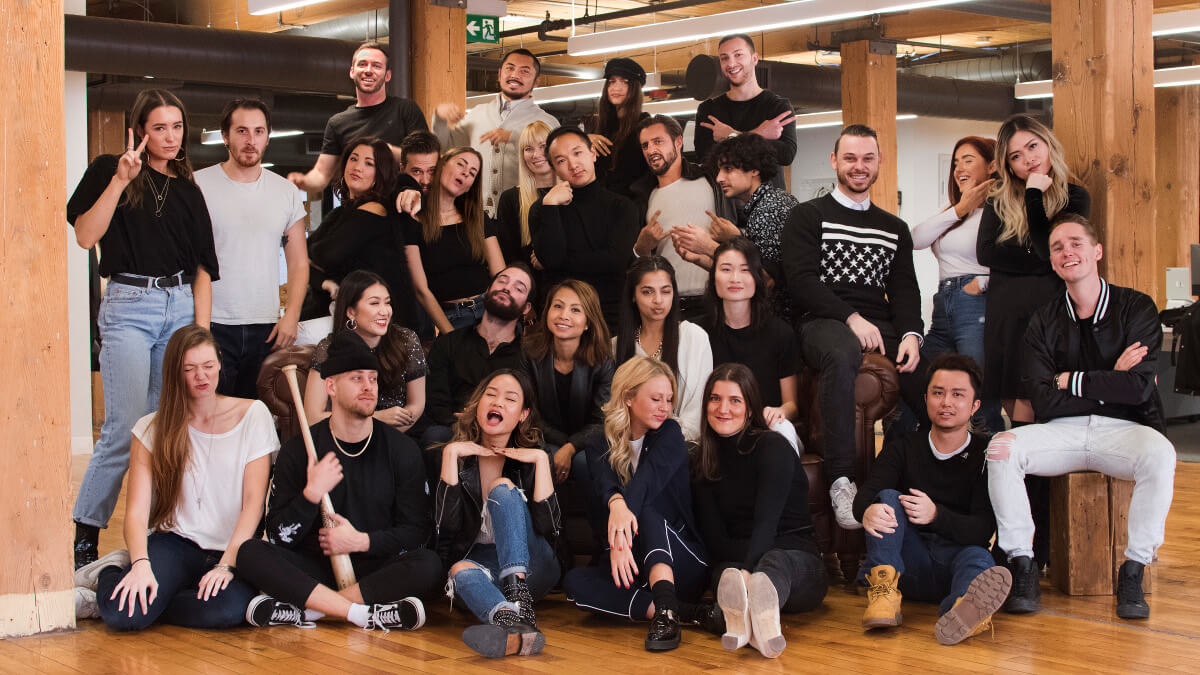 The co-founders added that #paid focuses specifically on creators, rather than influencers. "Creators probably blew up online because they were just following something they were passionate about, and they treat their work like a craft, whereas an influencer is just looking to make a quick buck," said Gold, who added that influencers are typically less valuable partners for brands because of this.
The startup partners with individual creators as well as coalitions of creators. On the ad agency side, #paid works with individual brands as well as agencies that represent multiple brands. Some of the company's big name clients include Nestle, Visa, Uber Eats, H&M, and Volvo.
Rivietz said #paid has seen a lot of business in obvious verticals like fashion and beauty, as well as creator success in "unsexy" verticals like pharma and finance.
Moving forward, a key part of #paid's growth strategy involves expanding to new social media channels. #paid declined to confirm with BetaKit which specific social media channels it plans to target, but it is clear the company has its eye on TikTok, which has seen tremendous growth over the past year. According to San Francisco-based app market intelligence firm Sensor Tower, TikTok recently became the first non-Facebook owned app to reach the 3 billion installs milestone.
RELATED: #paid raises $9 million Series A to help you find influencers with AI
"We like to say that social media has really become the modern-day shopping mall, so to speak, because all of these social networks are now offering tools … social commerce tools where you can purchase right in the app," said Rivietz.
Earlier this week, Shopify announced it had expanded its partnership with the video-sharing giant to allow for shopping directly through TikTok's app, bringing organic product discovery and shopping tabs to the platform.
"What creators have become are basically your modern day salesperson, where they're walking audiences through from discovering a brand new product, to educating them about the product, to walking them right to the checkout," Rivietz continued. "And that is where we need to be, right in the centre of this modern day mall, regardless of what channel that is."
Feature image of Musemo Handahu from a #paid-facilitated brand collaboration with H&M, courtesy of #paid