Toronto-based healthtech startup OrbCare has officially filed for bankruptcy after the startup failed to find a buyer during an auction process that took place in September, according to court documents filed by its trustee earlier this month.
According to the documents, OrbCare and its subsidiaries, Pariscribe and OrbCare US, each filed for bankruptcy on November 13 after failing to file an alternative proposal under the Bankruptcy and Insolvency Act, to avoid bankruptcy proceedings.
OrbCare and its subsidairies' outstanding debts now amount to more than $1.9 million in total.
At the same time, the team behind OrbCare has set up a new company under the name Adracare, which operates in a similar business to OrbCare. BetaKit has learned that Adracare purchased a portion of OrbCare's assets in order to launch the new company.

The bankruptcy filings and new company are the latest in a long series of events that began in May of this year, when OrbCare's investor iGan discovered the company had misrepresented its revenue and financials to investors, and subsequently filed for insolvency.
BetaKit first reported in September that the courts had approved the sale by auction of OrbCare and its subsidiaries as an alternative to moving directly to bankruptcy. The sale process was meant to offer a way for OrbCare's creditors to receive some kind of return on the seven-figure amount collectively owed to them.
According to court documents filed in October obtained by BetaKit, OrbCare was unable to attract a buyer through that process. As a result, iGan, the lead investor in OrbCare's Series A round, which acted as the stalking horse bidder, or first bidder, in the auction process, became the default purchaser of OrbCare and its subsidiaries. The court approved the deal in October, and iGan and OrbCare entered into negotiations (more information on the sales process can be found here).
The new deal
After more than a month of dealings, with the healthtech-focused VC citing "mechanical issues" for the delay, iGan has confirmed to BetaKit that a deal with OrbCare had been reached.
As part of the deal, OrbCare's former employees, including newly appointed CEO (and former iGan partner and lead investor for the firm's investment into OrbCare) Olivier Giner, and OrbCare and Pariscribe co-founder Dejan Dimitrijevic, have started a brand new company under the name Adracare.
Documents obtained by BetaKit show that Adracare was incorporated on October 8, the same day OrbCare's trustee sought approval for the sale of OrbCare from the Ontario Superior Court of Justice. BetaKit spoke to multiple bankruptcy and insolvency lawyers who explained that the documents indicate that instead of a direct purchase of OrbCare by iGan, what appears to be a subsidiary of iGan was named as the purchaser. BetaKit has confirmed through matching Ontario Corporation Numbers (OCNs) that Adracare was the purchaser. In addition, the asset purchase agreement was limited to select company assets, rather than a full acquisition of OrbCare and its subsidiaries.
iGan declined to provide further details on the VC firm's connection to Adracare, what assets were purchased from OrbCare, and for how much. OrbCare and Adracare CEO Giner did not respond to requests for comment.
The original deal
As the default buyer, iGan was initially set to acquire OrbCare, Pariscribe, and OrbCare US, including all purchased assets of the three companies. These purchased assets include the companies themselves, as well as all outstanding debts, money owed by customers for goods and services, inventory including computers and furniture, software licences, IP and copyrights, and assumed contracts.
Court documents obtained by BetaKit ostensibly referred to an iGan purchase of OrbCare as the best possible outcome.
The VC firm was set to purchase the companies for $1.2 million, which iGan put up as the initial bid during the auction. The $1.2 million was equal to the amount that the companies owe to iGan under the loan that the VC firm provided in June to help the startup cover operating costs throughout the sale process. The $1.2 million bid and $1.2 million loan are separate dollar amounts, but were said to align with what OrbCare and subsidiaries owed to creditors.
Court documents obtained by BetaKit ostensibly referred to an iGan purchase of OrbCare as the best possible outcome for all stakeholders.
"It would result in repayment of the amounts outstanding on the credit facility, avoids a bankruptcy or receivership liquidation sales, and allows the companies to continue as a going-concern thereby maintaining employment and contractual service offerings," the documents read.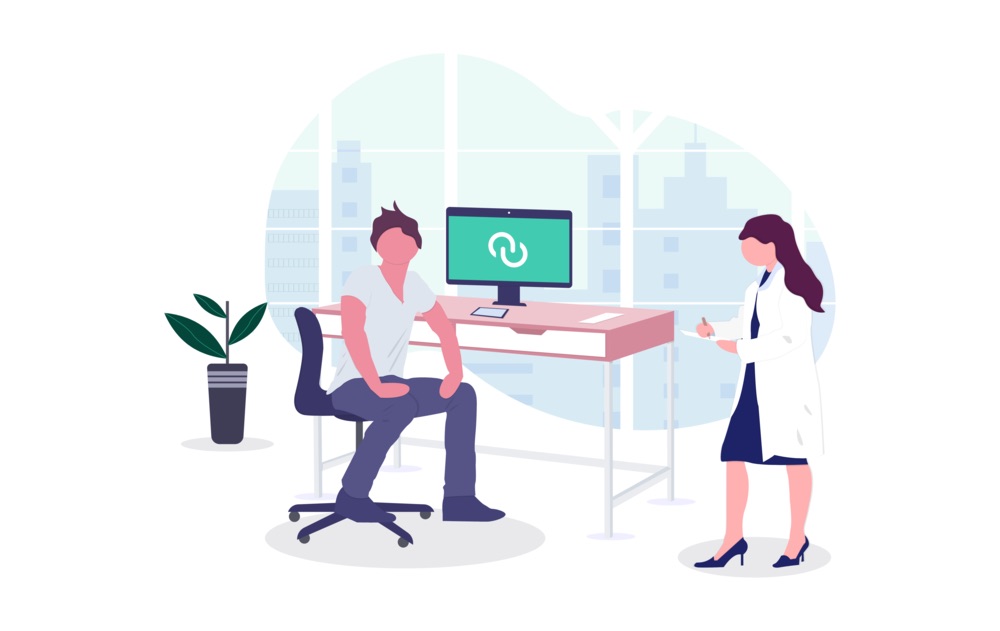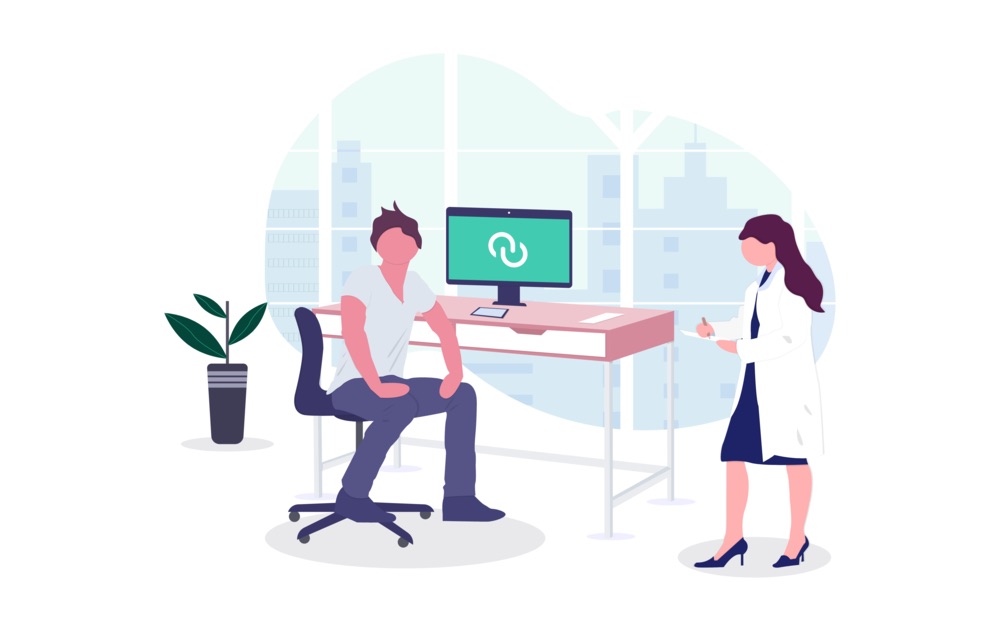 With Adracare only purchasing a portion of OrbCare's assets, that outcome was never achieved, leaving many of the company's creditors still unpaid. Because of these outstanding debts, OrbCare and its subsidiaries were forced to automatically file for bankruptcy, in accordance with the Canadian Bankruptcy and Insolvency Act.
OrbCare and its subsidairies' outstanding debts now amount to more than $1.9 million in total, according to the bankruptcy filings obtained by BetaKit. Among a number of outstanding payments for services and partnerships, the filings include claims from Dimitrijevic for $35,000 and fellow (ousted) co-founder Emmanuel Abraham, for a total of $3.
The debts, having increased from what was originally owed, also includes continued outstanding payments to the Canada Revenue Agency (CRA). The latest court filings reveal that OrbCare had yet to file information returns for the period of January through April 2019, and Pariscribe had yet to file anything for 2019. This increased the amounts owed by the companies to the CRA, accounting for a portion of the overall debt increase.
No bidders
It was, in part, these outstanding payments that prevented OrbCare from finding a new buyer.
Despite indications from Abraham and iGan managing partner Sam Ifergan to BetaKit in September that the startup already had interest from buyers, alternate offers never came to fruition.
Court documents obtained by BetaKit reveal that potentially interested parties decided not to bid because they did not see value in the companies' products and were skeptical of revenues. The court documents outline, in detail, a sales process that garnered some initial interest before ultimately fizzling out, with potential buyers stating three specific reasons for not bidding:
"the historical, current, and forecasted revenue numbers for the companies [OrbCare, Pariscribe, and OrbCare US] were lower than desired;
the companies' expenditures were too high in consideration of their revenue, and;
commercialization of the products being developed by the companies were beyond their desired time horizons."
After soliciting more than 100 organizations, including venture capital and other investment firms, 29 expressed potential interest in purchasing the companies, signing non-disclosure agreements (NDAs) in order to receive more information. Of that 29, only six met with OrbCare, with ultimately none deciding to put forth a bid, leaving the purchase on iGan's shoulders.
Bankruptcy and insolvency lawyers BetaKit spoke with indicated that, given the circumstances, it may have been in iGan's best interest to create a subsidiary that would purchase a portion of the assets in its stead.
"It would be common for an entity like iGan to want to put the assets in a subsidiary, instead of acquiring the assets directly," one lawyer told BetaKit. "This is a cleaner structure if iGan were ever to sell Adracare or seek outside investment in Adracare (and also helps protect iGan from liabilities [or] obligations of Adracare)."
With Adracare now directly taking over an undisclosed amount of OrbCare assets, the extent of iGan's involvement in the deal is not clear. What is known, however, is that Adracare was incorporated in October and has already launched its website and LinkedIn page. Adracare also appears to occupy the same office space where OrbCare used to be housed.
According to the company's website, Adracare employs 16 former OrbCare employees, claiming to be a "self-starting healthcare tech" company with technology that helps healthcare professionals with efficiency. OrbCare, in comparison, offered software looking to fix inefficiencies that exist within the healthcare system.
iGan indicated to BetaKit that there may be more information available within the next few weeks. Adracare CEO Giner did not respond to multiple requests for comment.