Mobile rewards startup Drop has closed a $58 million CAD ($44 million USD) Series B to help accelerate its growth and allow it to enter into new markets.
The funding round was led by returning investor HOF Capital, with participation from fellow returning investors New Enterprise Associates (NEA), Sierra Ventures, and White Star Capital. Royal Bank of Canada also participated for the first time, as a strategic investor.
"The traditional reward industry is quite archaic. Whether it's Airmiles in Canada, or Aeroplan, or Scene, consumers often have to carry around a physical card, they have to swipe it at the retail point of sale, [and] redemption is a pain," Drop CEO Derrick Fung told BetaKit. "Over the last couple years it's become pretty clear that a lot of the big incumbents [and] large players have been struggling."
Fung called Drop a company that was built in a world where, unlike most of its competitor rewards programs, it went straight to mobile. He touted Drop's platform as having "no clunky cards" and "very relevant brands for millennials."
Accelerated growth
The $58 million round offers Drop, what Fung called, a massive opportunity, as it looks to accelerate what has already been fast-paced growth. Fung launched Drop in 2016 with $1 million. Since then, the startups' funding rounds have been escalating, with a $5.5 million seed round announced in October 2017, followed by a $25.8 million CAD Series A less than four months later. The $58 million Series B brings Drop's total funding to date to $94.5 million CAD.
"What we're really trying to do, it's beyond loyalty, it's beyond reward."
"The focus from Series A to now was growth. We believe that there's a massive market of consumers that will and have used our product," Fung said. "We think that, broadly speaking, globally loyalty will be $200 billion industry by 2022."
That market opportunity, as well as what Fung referred to as Drop's opportunity to disrupt the entire industry, is what he believes has drawn interest from Canadian, as well as US-based investors. New York-based White Star Capital, for example, has been with Drop since it launched in 2016. Lead investor HOF Capital also participated in Drop's seed round.
Fung hinted to BetaKit that, given Drop's growth and go-forward plan, there may be an opportunity for the company to go public in the future as well. Not offering any specifics on the plan, Fung added that Drop's main focus right now is simply growth.
"Until every of the hundred million millennials in America are on our platform, we're just going to keep trying to reach them. And on the merchant side … it's really also focused on building our core technology," he said, stating that with the current funding Drop plans to focus on three things: growth, technology, and international expansion.
Technology and International Expansion
Drop, which offers a free app geared towards millennial shoppers, allowing them to earn cash rewards when they make purchases, has attracted more than 3 million users across Canada and the US. The startup stated that, to date, it has driven more than $350 million in sales for its merchant partners, with users collectively earning nearly $19 million in rewards on their purchases.
The Toronto startup works with more than 300 merchants partners, such as Postmates, Expedia, and Glossier. Fung noted that while Drop has a number of 'big-box' partners, its main focus is on working with "millennial-focused consumer brands."
The CEO considers Drop more than "just an app," however. "In the same way for Google [how] their original business was search, but then became an information company, for us, we view Drop in a very similar way. Reward really is our way to build trust and engage with consumers. [Drop's] vision is to use financial data to better the lives of consumers, and also help retailers make better decisions."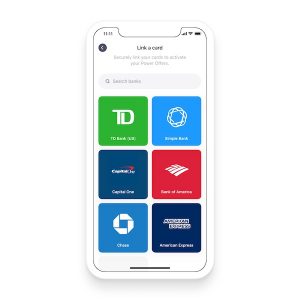 On the business side, the platform helps merchants connect with "millennial" shoppers who have demonstrated an interest in the brand. The startup helps its partners gain a better understanding of customers as well as competitors, and allows those brands to increase the effectiveness of their marketing spend by helping them acquire, nurture, and reward "hard-to-reach" customers.
A portion of Drop's latest funding round will be slotted for expanding the machine learning capabilities of its platform in order to create more personalized experiences for consumers and merchants. This follows Drop's acquisition of Canopy Labs in November. A Toronto-based, Y Combinator-backed startup, Canopy Labs used predictive analytics to help businesses get a better profile of customers. Fung noted that a lot of Canopy Labs' technology has already been implemented into the Drop app, making the consumer-facing side more seamless and personalized, and the merchant-facing side better able to target consumers.
"The future of mobile rewards loyalty is one where every consumer gets a very different personalized experience the moment they open up the app," Fung stated. "Using machine learning, we've been able to target offers on our platform in a more relevant way, therefore helping our retailer acquire customers for cheaper and drive incremental sales more effectively on Drop versus some of the other marketing platforms."
RELATED: Carrot Rewards shuts down app, files for bankruptcy
Drop also plans to use a portion of the Series B to meet the $200 billion industry opportunity head up by expanding past its current Canada and US markets and into Australia and the UK.
"[The Drop] business model and concept will also be successful in countries like UK and Australia," Fung told BetaKit. "Both have massive, traditional, older loyalty programs that we think can be disrupted."
Fung and his team, which currently sits at 65 employees, will build out Drop's international expansion from Toronto. Fung noted that similar to how it has done so in the past, the company plans to drive a lot of its growth from within the city, looking to continue to utilize the city's tech talent. Drop plans to use the funding to expand the teams at both its Toronto and New York offices.
"What we're really trying to do, it's beyond loyalty, it's beyond reward. We think that advertising is changing, it's shifting, we think that retail is becoming much more targeted, specific, and performance driven," Fung said. "The future platforms that marketers will really want to advertise on will be platforms like Drop, in which we use payment data, to prove sales – not clicks and not impressions."
Images courtesy Drop